HCA SaaS INDEX - AUG 2023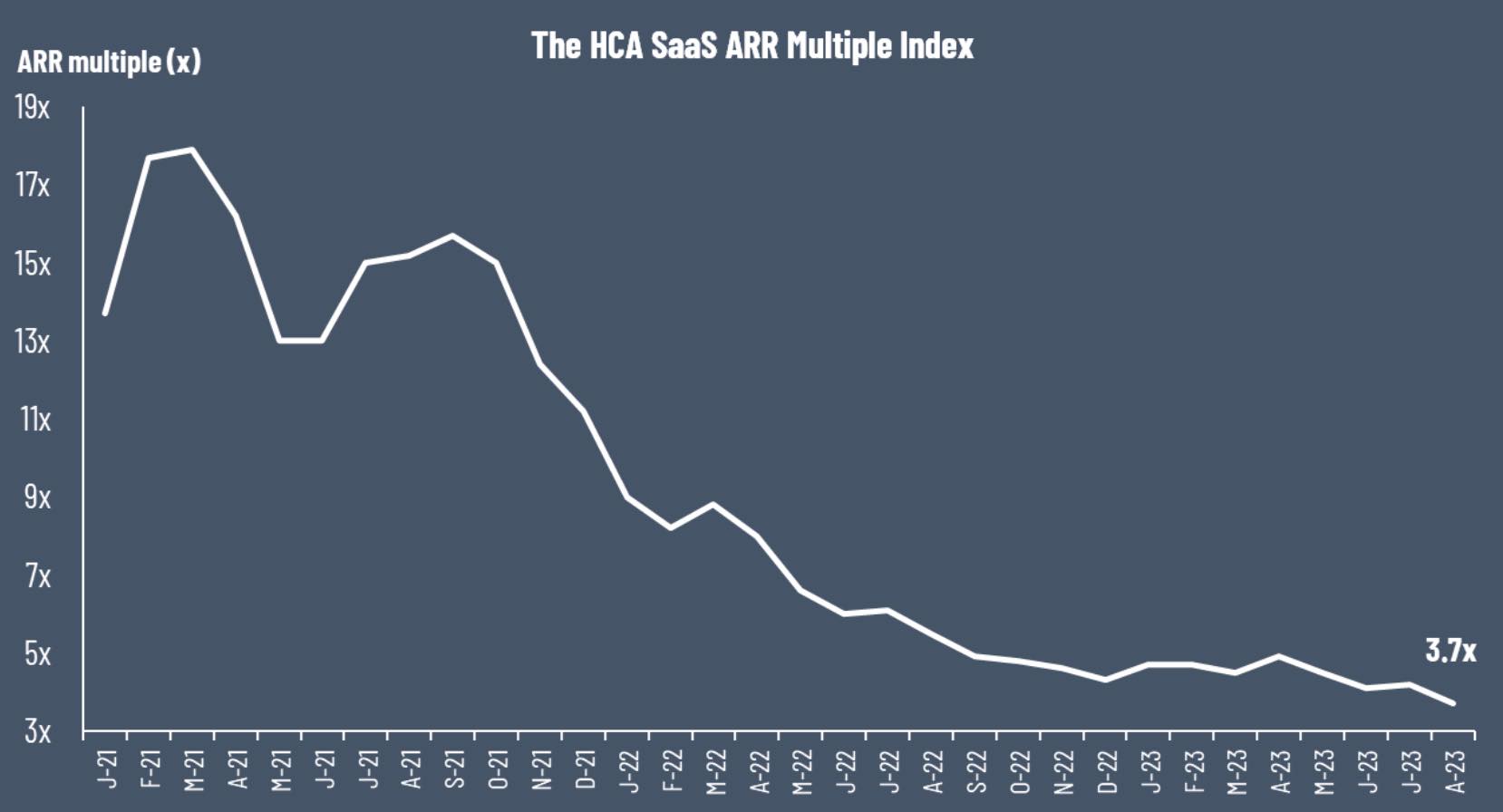 In this month's HCA SaaS newsletter primarily covering August, we will focus on the Danish H1 earnings season with some perspectives from the US SaaS sector, including news from the US IPO market. As always, however, we are starting with a quick look into the latest valuation development based on our HCA SaaS Index (DK) and the SaaS Capital Index (US).   
Looking at the Danish SaaS sector, we again saw a decline in the median ARR multiple, primarily as a consequence of the construction of the index. We use ARR (latest reported) in the P/ARR calculation, which has increased after many H1 reports were released in August. Combined with a decline in share prices (the median decline was -5% in August), the median ARR multiple is now 3.7x (4.2x ARR in July). The SaaS Capital Index, covering larger global US-listed SaaS companies, declined to 6.9x ARR by the end of August (from 7.4x ARR by the end of July). Again, we have seen headwinds from an increasing US 10Y bond yield, above its recent top (now back above 4.25%), having a negative effect on growth stocks. In our newsletter, we take a deeper look into the recent earnings season where we have a mixed growth picture, but improvements in profitability (EBITDA). Read more here in the full blog.
HC Andersen Capital receives payment for a Corporate Visibility/Digital IR agreement from some of the mentioned SaaS companies. /Kasper Lihn, 19:30, 16 sep. 2023.