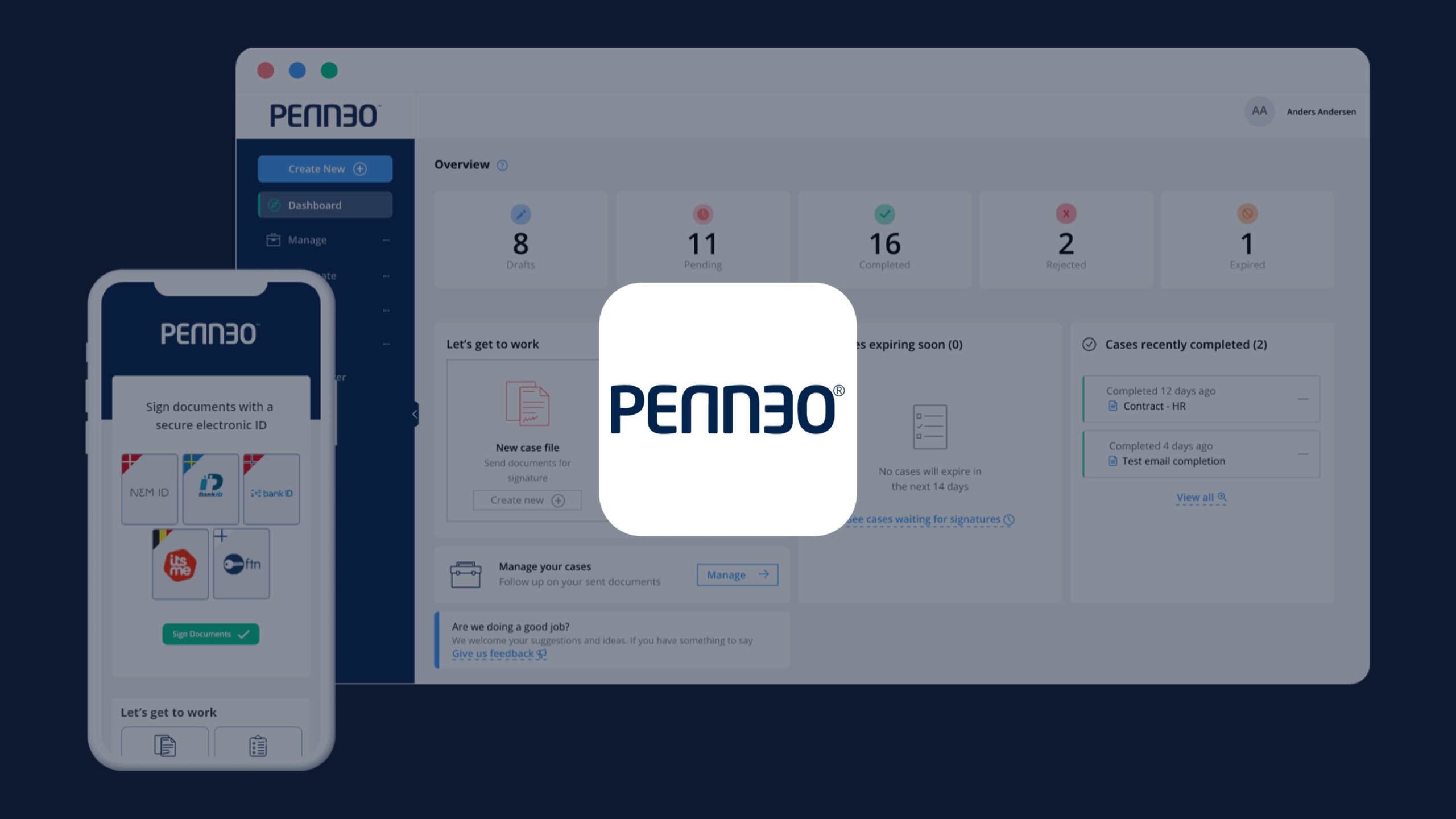 Penneo – Presentation of Q3 quarterly report 2022
Penneo is expected to report its Q3 2022 financial results on 23 November. Penneo's CEO Christian Stendevad and CFO Casper Nielsen Christiansen will present the Q3 results the same day at 1:00 PM in a virtual live event followed by a Q&A session.
Looking at the latest news, Penneo recently downgraded its ARR guidance for 2022 from DKK 77-82m to DKK 70-75m as new and existing customers have postponed their buying decisions, partly explained by the uncertain macroeconomic environment. The adjusted ARR guidance corresponds to a growth rate of 27-36% YoY. EBITDA guidance for 2022 was maintained in the range DKK -20m and -15m. In this Q3 event, you can hear more about the current market situation and expectations.
Penneo is a Danish Software-as-a-Service (SaaS) company delivering solutions for digital signing, document workflow, and compliance such as a Know Your Customer (KYC) product that helps companies comply with Anti Money Laundering (AML) legislation. Penneo was established in Denmark in 2014, and the company has more than 2,400 customers across Denmark, Sweden, Norway, Finland, Belgium, and Germany. Penneo's primary customers are auditors, and the company has the ambition to become a market leader and preferred partner for the audit and accounting industry in Europe. Penneo is listed on Nasdaq Copenhagen Main Market.
HC Andersen Capital receives payment from Penneo for a Digital IR/Corporate Visibility subscription agreement. /Kasper Lihn 12:44 PM 18-October 2022.